Do you wish to learn how to check your WiFi speed? The world in which we live today is virtually connected and everyone tries to stay in touch as much as is possible. Unfortunately, that's not always possible, what with sometimes archaic internet speeds. Things have improved significantly in South Africa, but there is still a long way to go. You are probably here because you feel your internet has slowed down significantly from what you were promised when you signed up. So, how do you test your internet speed?
How to check my internet speed
You can check your WiFi speed using the SA Broadband Speed Testing widget that's below. Simply click on the Go button. The widget will select and use servers that are nearest to you for the test and you will get results within seconds.
How does the SA Broadband Speed Test Work?
The SA Broadband speed test is optimized to give you the best results by testing your internet connection from a network of servers that are spread across South Africa. The test is done on a platform that is run by Ookla. The company has thousands of participating servers dotted around the world.
Why bother learning how to check WiFi speed
So, why would you bother learning how to check your WiFi speed? The following are some of the reasons why you may have decided to go down this route;
You want to see if your ISP sold you a dummy
You may be looking to check your WiFi speed, as we have already noted, to find out if you were sold a dummy by your ISP. There have been many complaints out there from people who accuse ISPs of not being honest in terms of what they have to offer.
Just to give an example, Rain promises 50Mbps on the package shown to the right. It's one of the great packages that are on offer at the company. But does Rain deliver in terms of speed?
That's something that you will be looking to find out using the SA Broadband speed test widget. It's easy to use and you will get results within seconds. Make your check a couple of times to confirm the results.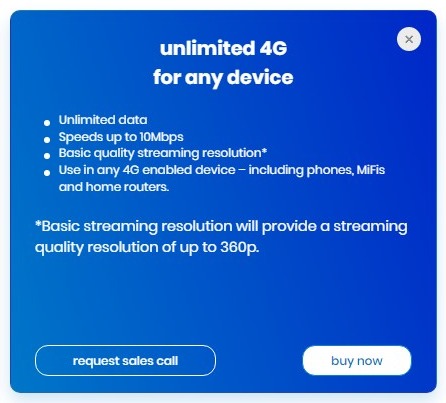 Lower speeds may indicate that people are stealing your internet.
That's another reason for wanting to see how fast your internet is. A lot of people out there have come up with crafty ways of getting into WiFi networks without paying anything. Most use guile, while others using tools that have been developed for the purposes of hacking into different networks.
Having too many people joining your network will result in lower speed. It will also lead to an early demise for your data. You will find that a plan that was taking you through to the end of the month will no longer be enough. We have previously written on how to check who is connected to your WiFi.
You would do that after checking your speeds and discovering that they are no longer what they were before. Should you find freeloaders on there, you can kick them out, either by changing the password on your WiFi network, or by blacklisting their Mac addresses.
You may also be interested in the IPv4/IPv6 number for Cell C.
Summary
In this post we showed you how to check your WiFi speed. We noted that a lot of people are looking to find out whether their networks are living up to their billing. You can check your internet speed on this platform using our widget.
If you have further questions, feel free to post them below or on our Forum. We love hearing from you and our experts are on standby to help you find the right answers.