How much is a Vodacom SIM card? You are here because you wish to find that information. Vodacom is the biggest mobile network in South Africa. There is a good reason why it has achieved that status. The company offers some of the best mobile communication services in the country. Many people have been moving to Vodacom over the past few years. If you are one of these people, you may be wondering what the cost of a Vodacom SIM card is.
Cost of a Vodacom SIM card
A Vodacom SIM card costs R4.99 at most outlets. That's the case at Checkers and Shoprite. The price may be different at other shops, but it generally falls below R5. At Takealot, you can buy a Vodacom Starter Pack for R4.
What to do after you have bought your Vodacom SIM
That's the answer to the question, how much is a Vodacom SIM card. SIM cards are very cheap in South Africa, and there is no need to worry about the cost of getting one. But after you have bought your Vodacom SIM, does it automatically start working on your phone?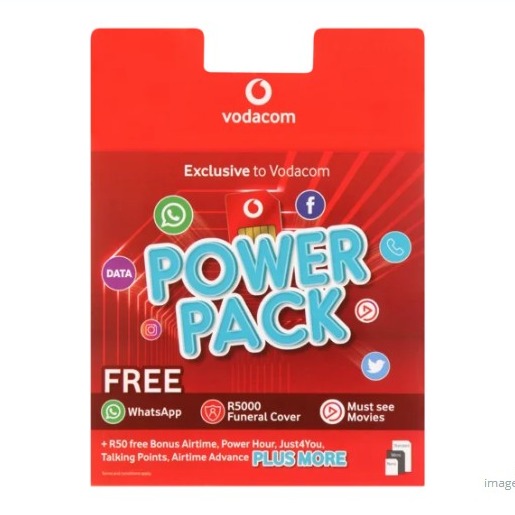 Unfortunately, there are a few steps that you are going to have to go through first before your Vodacom SIM can start working. First, you will need to RICA your SIM. Getting a SIM registered is a legal requirement in South Africa. It's meant to curtail the use of phones in crime.
Of course, it's debatable whether or not registration actually has an effect. For one thing a lot of people out there buy pre-registered SIM cards off the street. That's a very dangerous thing to do. It can lead to inconvenience in the event that you need to replace the SIM. You will not be able to do so without the person in whose name it is registered.
In order to register your SIM, you need to have your national ID and proof of residence. You can RICA your Vodacom SIM at the outlet at which you will be making the purchase. After you have registered the SIM, you will then need to put it into a phone, before topping it up with airtime. Here is how to buy Vodacom airtime using a bank card.
Here is the Vodacom SIM swap USSD
Summary
In this article, we answered the question, "how much is a Vodacom SIM card." We noted that Vodacom SIM cards cost less than R5. Prices vary from one store to the other, but they generally fall within that range. We also noted that your SIM card will have to be registered before it can be used.
Leave your comments below and check out our speed testing tool. It's a good idea to always know what your ISP is giving you in terms of speed. Are they living up to the advertising?