How much is DSTV Premium in South Africa? That's a question for which a lot of our readers have been looking for answers. DSTV Premium is the bouquet that everyone wishes to have. Imagine having everything that DSTV has to offer on your fingertips. Imagine also having free access to Showmax. Clearly, DSTV Premium is the best that there is, but how much does it cost?
DSTV Premium cost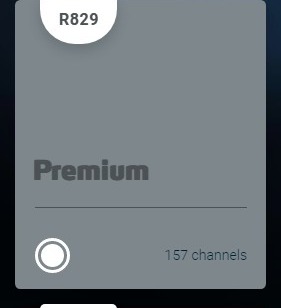 DSTV Premium costs R829 per month. That makes it the most expensive bouquet on offer at DSTV. However, you will be getting a lot for that price. You will be getting at total of 157 channels. That includes all the Sports, Movie, News and Documentary sites that are on offer.
It's enough to make you wish there was a way through which you could watch all of those channels simultaneously! The movie channels on offer include M-Net Movies 1 to 4. You also get such channels as Food, the Home Channel, Wild Earth, the History Channel and much more.
Who is DSTV Premium for?
That's the answer to the question, "how much is DSTV Premium?" DSTV Premium, in terms of viewing, is for everyone. Who wouldn't love all those amazing choices? However, in terms of price, then this package is only for the well heeled.
Not many people in South Africa are going to be able to put aside the amount that's needed on a month to month basis. It's the reason why there are so many people who are still to turn to DSTV, in spite of the fact that there is an entry level bouquet that costs only R29 per month.
Learn how much is DSTV family
Summary
In this article, we answered the question, "how much is DSTV Premium." We noted that Premium is the number 1 bouquet from DSTV. It's a package that everyone aspire to get.
However, not many people afford the monthly amount. That's the reason why all the other bouquets are popular. DSTV has tried to carter for everyone's pocket.
DO you have further questions? Post them our DSTV discussions forum. Let your peers find the right answers on your behalf.